Villanova: Last Football Season Ended Much Too Soon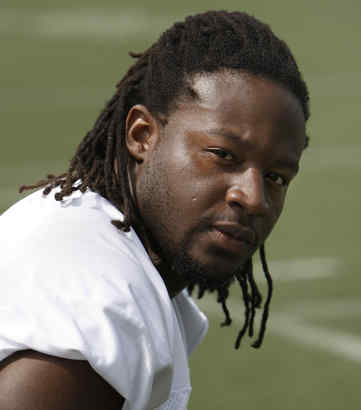 Villanova lost only two Football Championship Subdivision games last season, both to James Madison. The first, when JMU was ranked No. 1, came on a Hail Mary pass on the last play. The second, in a national quarterfinal on the road, came on a touchdown in the final 2 minutes.
Along the way, the Wildcats beat top-ranked Richmond, which wound up winning it all.
They were that close.
"It [left] a bitter taste, a painful taste," said senior linebacker Osayi Osunde, the team's top tackler and a first-team all-Colonial Athletic Association selection. "It burns, and creates a fire that just shouldn't go away. You'll always remember that. It should fuel your next season, to make sure that never happens again.
...
"What we did last year put us back on the map. In the back of our mind, it should push us to get better."
The Wildcats, who open Sept. 3 against Temple at Lincoln Financial Field for the inaugural Mayor's Cup, have a lot back, especially on offense. They likely will be ranked among the top teams in the nation when the first polls come out.
But life in the CAA is never easy. Richmond, JMU and New Hampshire also figure to be Top 10 material. And Villanova must play all of them on the road, in a 4-week period beginning Oct. 10.
"I think it will be a lot tougher to win nine [regular-season] games," coach Andy Talley conceded at yesterday's media gathering at Villanova Stadium. "I look back and marvel at the fact that we switched quarterbacks after three games [from Antwon Young to Chris Whitney] and were still able to go 8-1 in the league.
"Last year, we were under the radar, even though we had a high-expectation level of getting up there and proving we were a capable team. This is the season we've really been shooting for. We should be good. The question is, can we be good? It'll be interesting to see.
"Coming off a season like that, we think we can do it. You want them to think that way. In our league, you know there can be a roadblock every single week. [The schedule] makes it quite difficult. I think we're a team that's primed to go further. And we want to go further."
Remaining relatively healthy, of course, is always a concern. Particularly on defense, where Talley must replace several key pieces. There's a lack of depth at end and in the secondary. And redshirt freshman Nick Yako must prove himself as the new placekicker, taking over for the usually reliable Joe Marcoux.
When the 'Cats have the ball, weapons abound. And the line returns virtually intact.
Whitney will start and get most of the snaps. But Young will play at least a series each half.
Aaron Ball, a 1,000-yard rusher, is only a junior, as is wideout Matt Szczur, who can hurt you catching, running and throwing.
"I think we can be real good," said Whitney, a St. Joseph's Prep product. "Each year, our goal is to win a championship. Nothing has changed. We have what it takes to go all the way. Even last year, we had that mindset that we were good enough. It's just carried over.
"I think we like having that high ranking, knowing that in the CAA, any team can beat anybody. We know where we went last year, we know what we want to do, and we know we can do that."
The Wildcats made it past the second round of the playoffs once, in 2002, when they reached the semifinals before getting eliminated at McNeese State.
In the last 11 years, four CAA teams have taken home the national trophy, while two finished runner-up.
"I don't feel like there's any [extra] pressure on us," Szczur said. "If we go out and play, take it one day at a time, we should be fine. It's good to set goals. That way, you know what the expectations are.
"To be honest, we don't even think about [last season]. It's too hard. I couldn't watch the Richmond game on TV [for the title]. I talked to Chris and [junior safety] John Dempsey, and they said they had it on and had to turn it off."
Villanova: Last football season ended much too soon
By Mike Kern, The Philadelphia Daily News
http://www.philly.com/philly/sports/colleges/20090820_Villanova__Last_football_season_ended_much_too_soon.html
No feedback yet
Comment feed for this post